Kendra /
Is most happy in nature, does a lot of yoga. Likes waking up early but is 100% a grandma and goes to bed early when she can. Likes to cook and brew coffee. Almost always smiling. She'll probably hug you when you meet for the first time. Hates being late. Makes people feel comfortable and at home. Favorite authors: Mary Oliver, Wendell Berry, CS Lewis and JK Rowling.
Trent /
Likes good conversations. Hates waking up early and is a total night-owl. Almost always wears a hat. Likes drinking the coffee Kendra brews and appreciates a good cigar. Watches out and cares for those he loves. Thrives in the business side of photography and likes listening to podcasts while he edits. Favorite authors: Tim Ferriss, Ryan Holiday and Milton Friedman.
our wedding
We got married on August 26th, 2018 at a cabin in the woods in close to Mammoth Cave in Kentucky. It was small, intimate, not traditional, really hot and perfect for us. There was a taco bar, Trent's mom made the cake and Kendra picked wildflowers on the side of the road that morning for her bouquet. It went by really really fast and we both cried happy tears as we read our handwritten vows during the ceremony. We kept the wedding uniquely us . . . we highly encourage you to do the same. If it's eloping in the middle of the woods surrounded only by your family, or throwing a huge party of a reception with all your friends, or having your ceremony in the Catholic church you both grew up in -- whatever is you is best. if you want to see more about our wedding, we blogged it here!
wedding photos above by Aubrey Renee. <3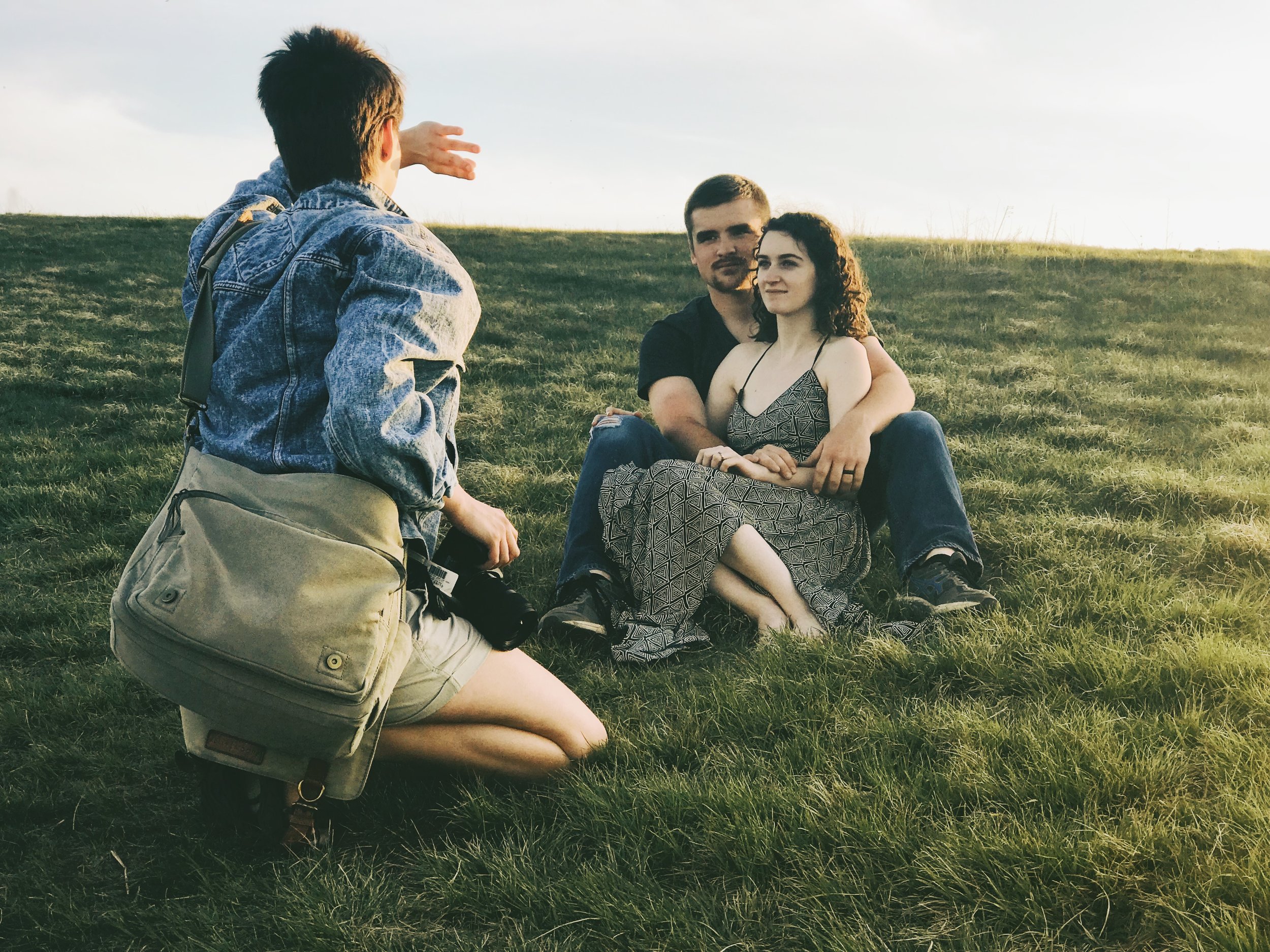 Here's a behind-the-scenes slideshow, just for kicks! Head over to our portfolio afterwards so you can see what we're working on. :)